Mark Abbott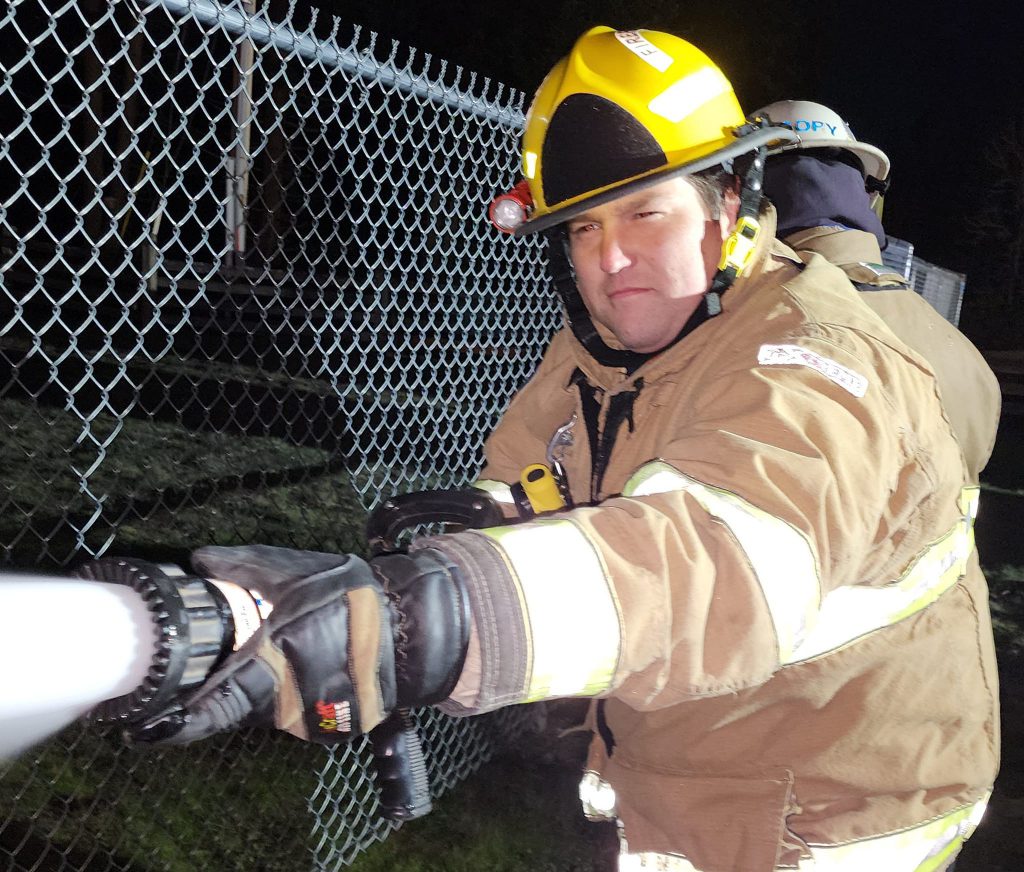 Mark joined our department in December of 2022, and became a certified Firefighter 1 and an EMT. "I joined the BHFD because of the friendly atmosphere and flexibility in the department, and because I enjoy helping people." He recommends the BHFD as a good starting point for anyone interested in pursuing a career in firefighting. In addition to being a FF/EMT Mark is also the Training Advisor for the BHFDs Cadet Program.
When Mark isn't answering fire calls for service or coaching the next batch of young firefighters on Wednesday evening, Mark works as a construction contractor. "Every day has new, different and interesting challenges", which can be applied to construction as well as firefighting. Neither job is boring.
Improving his EMT skills is one challenge Mark tackles by attending continuous and recurring training provided by the department so that he can provide the best care possible when one of our neighbors needs help.
Although many volunteers with BHFD go on to careers as paid firefighters with other departments, Mark says "I'm pretty content with volunteering at the Bald Hills Fire Department and working as a contractor. I see myself doing about the same things in the future, just better."
Mark is married with three boys, who he is extremely proud of. He really likes playing video games with his kids. He also has three dogs, two cats, one turkey and about 50 chickens.
He likes reading science fiction books. His favorite dish is fried rice and he's a coffee drinker. He's a night owl and his favorite movie is "Blues Brothers". Thanksgiving and Fall are the best times of the year for Mark.
Mark, we're glad you chose to volunteer with BHFD. Thanks for being a member of our team.
Aaron Baloga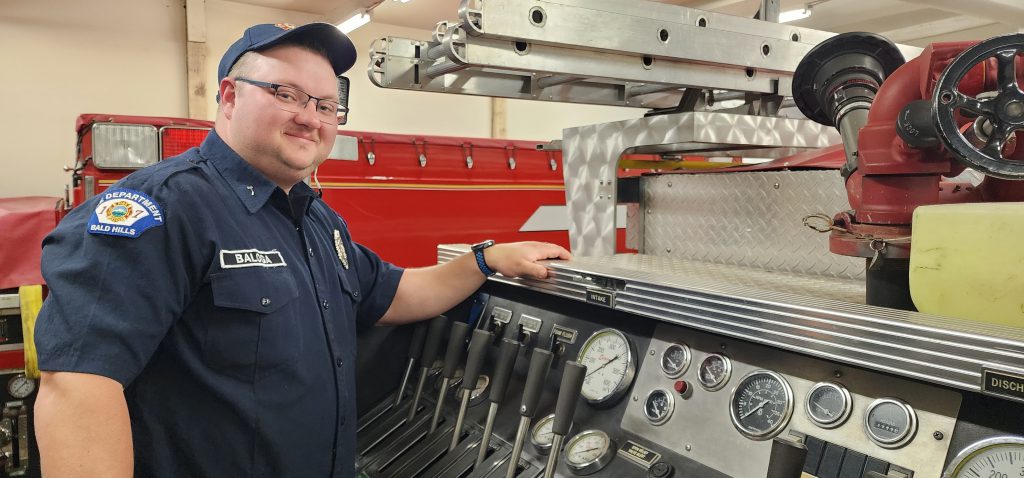 Aaron is a volunteer Firefighter 1/EMT (Emergency Medical Technician) with Bald Hills Fire Department. He is also an EMT and full-time supervisor with Tri-Med Ambulance in King County.
When asked how he came to join the Bald Hills, he replied "I joined Bald Hills Fire Department one year ago because in my 5 years working in EMS I knew that I wanted to go into career firefighting ultimately but didn't have any experience on the fire side, being a firefighter, just the EMT side, so when I moved out to Clearwood I discovered the Bald Hills Fire Department, a small department that had a great core group of people. I knew that I wanted to not only be a part of that group of people but also help the community that I now call home." In the one year that Aaron has been a member of BHFD, he successfully completed the 3 month long Firefighter 1 course as well as Instructor course, making him fully qualified to fight fires, provide medical aid or teach others those skills.
Aaron was asked what the hardest part of his job is and he answered, "I would consider the hardest part of my job is any call that has to do with a sick or injured child, it just breaks my heart."
When asked what he hopes to achieve in ten years he said "I hope to see myself with one or more kids and living out my dream as a firefighter/ paramedic."
When asked to tell us a little more about himself, Aaron replied "I enjoy all kinds of music from country to hip-hop, metal, jazz, to classical. I love to read, my favorite genre is fantasy-fiction and biographical. My favorite food is Sushi. My favorite movie is a tie between Breakfast Club and Batman Dark Knight."
"I am a Seattle sports fan, all sports but mostly baseball and football. I used to consider myself a night owl but with my current job, I leave my house very early and have learned to become a morning person with the help of coffee."
"My favorite thing to do on weekends is ride motorcycles with friends and family. My favorite season is winter. I love being in the snow and enjoying a nice cup of coffee or hot cocoa."
Thanks Aaron for joining BHFD.
Jonathan Lu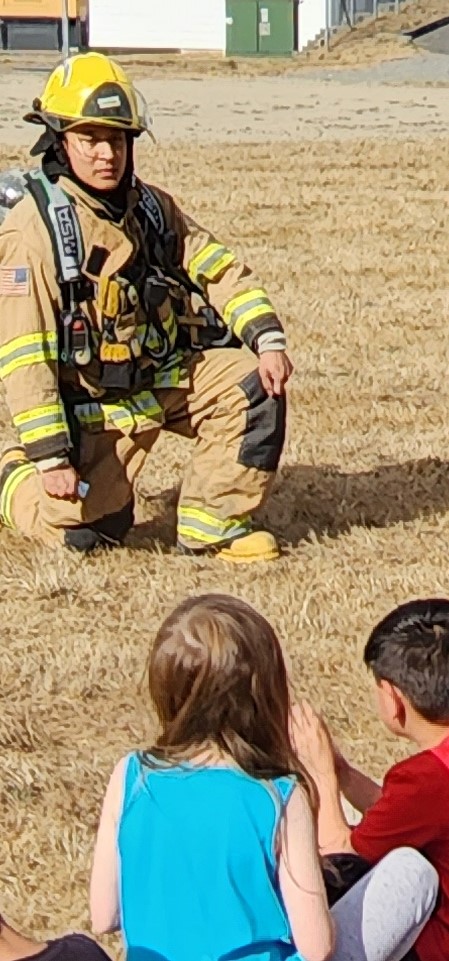 Jon Lu has been a volunteer with Bald Hills Fire Department for over 6 years. Jon is the Chief of Medical Operations and the Senior Enlisted Medical Advisor for the 1st Special Forces Group (Airborne), United States Army.
When asked why he joined the Bald Hills Fire Department, Jon said "I drove by a sign that read 'Hard Work, No Pay, Cool Hat'. I like cool hats, so I joined. Plus, I get to give back to my community and be the change that helps my neighbors when they're having their worst day ever."
Jon is a volunteer EMT (Emergency Medical Technician) and assistant Fire and EMS (Emergency Medical Services) instructor. He also serves as the President of the Bald Hills Firefighters Association, a 501(c)(3) nonprofit chartered to support volunteers and our community of Thurston County Fire Protection District 17.
What motivates him to volunteer? "I can tangibly make a difference with each call. When someone calls 911, they are having their worst day ever. I get to be the person with the knowledge, skills, and abilities to help our neighbors get the care they need. I'm passionate about teaching, because I have learned more from those whom I teach than I ever had reading a book or taking a test. My service at Bald Hills keeps me humble. I am a senior noncommissioned officer in the Army with immense responsibilities as a function of my day job. When I volunteer, it is like I'm a young private, a junior soldier, once again. At Bald Hills Fire Department, my only responsibilities are to protect and serve my community and my fellow volunteers and to become a better first responder each day."
Jon is proud of "The fact that I am never working when I'm at work, because I do what I love to do at work and when volunteering. Seriously, I can't believe they pay me to do my day job. Volunteering at night and on the weekends is just a bonus."
Jon was asked if he could have a career in anything, what would it be? "A career in post-secondary education inspiring others to be the change that our communities and healthcare systems need. Teaching and inspiring future first responders, military medics, and healthcare professionals to be the best version of themselves."
When asked if he can speak more than one language, Jon replied "Besides English, I also speak Tagalog fluently and French conversationally."
What kind of music to you like? "Whatever my kids want to listen to. Currently 'Ms. Rachel' and the 'Bluey Soundtrack' dominate our playlists. It's really catchy!"
Last question, what's your favorite thing to do on weekends? "Volunteer at Bald Hills Fire Department!" Thanks Jon!
Ethan Longknife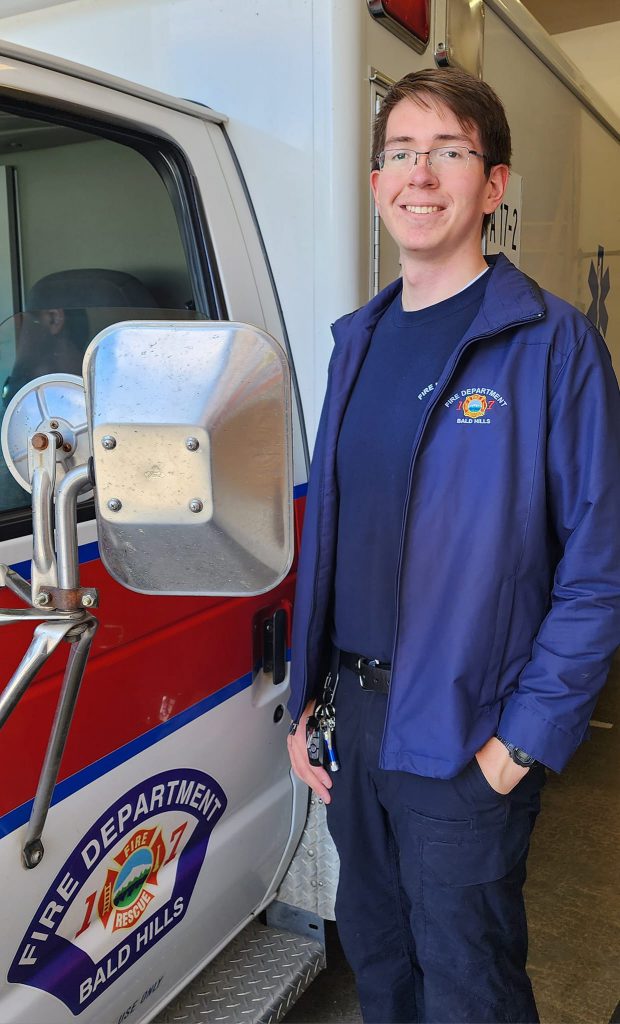 Meet Ethan Longknife, a volunteer EMT with Bald Hills Fire Department (BHFD) and Riverside Fire Authority. He also works full time as an EMT for TRI-MED Ambulance in King County. Ethan joined BHFD after a friend and co-worker recommended it to him. He enjoys working with his fellow volunteers and serving the citizens of District 17.
As a volunteer EMT, Ethan's duties include patient care and assessment, as well as continuous training. He has had some memorable experiences at BHFD, such as cutting up a car with hydraulic tools. He thinks BHFD is a great place for anyone who wants to pursue a career in firefighting or emergency medical services, because of the diversity and volume of calls and the expertise of the senior volunteers.
Ethan faces some challenges in his work, such as remembering the different EMS protocols for King, Pierce and Thurston counties. He also wants to improve his skills in placing 12-Lead EKGs on patients and finding brachial pulses on infants.
Ethan is proud of buying his first house at the age of 20, after living at work for a year. He likes PB+J hotdogs with onions on top, Shawshank Redemption, and iced tea. He has two cats, Lorelai and Rory, and a gecko named Tree. He is not a sports fan, but he supports the Seahawks. He is a night owl who loves Independence Day and Spring.
Ethan's dream career is to be in a law enforcement air support unit. In 10 years, he hopes to work for the Puyallup Nation Police, Pierce County Sheriff's Office or Mount Rainier National Park.
David Kleiss-Marvin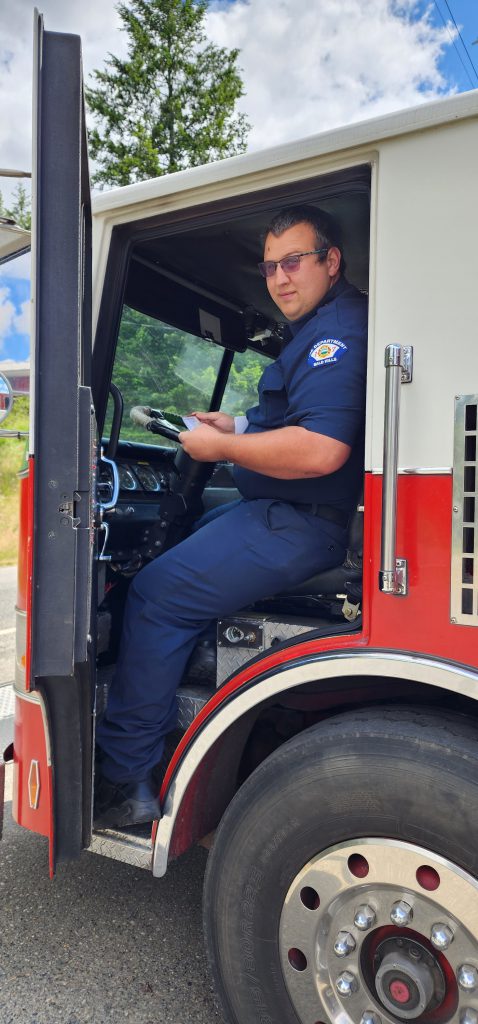 David joined Bald Hills Fire Department in October of 2020 as part of our Resident Volunteer Program. He completed all of the require-ments to be a Firefighter 2 (a more advanced knowledge base from the entry level Firefighter 1) and an Emergency Medical Technician (EMT). David was recently promoted to Lieutenant and put in charge of C-Shift. David wanted to try something new that involved helping others, which is in line with his personality, so he joined BHFD. He enjoys the rural, country aspect of East Thurston County and he really likes that the people out here are nice.
When asked what has been the most exciting thing he's done so far he said responding to emergencies with lights and siren and fighting vehicle fires. Asked about some of the challenges at BHFD, he said that keeping up with the ever-changing medical world can be a task, but that it's important for him to stay up to date on changes so that he can best care for the people who call 911 for help.
David recommends BHFD to anyone wanting to get into firefighting as the department offers free training that can lead to a paid position.
David likes coffee, country music, BBQ, the Seahawks, video games and wants to adopt a dog in the future. His favorite season is summer, and his favorite holiday is Christmas, when his family gets together.
David's goal is a paid, full time firefighting position, made possible because he tried something new.
Lynn Boyle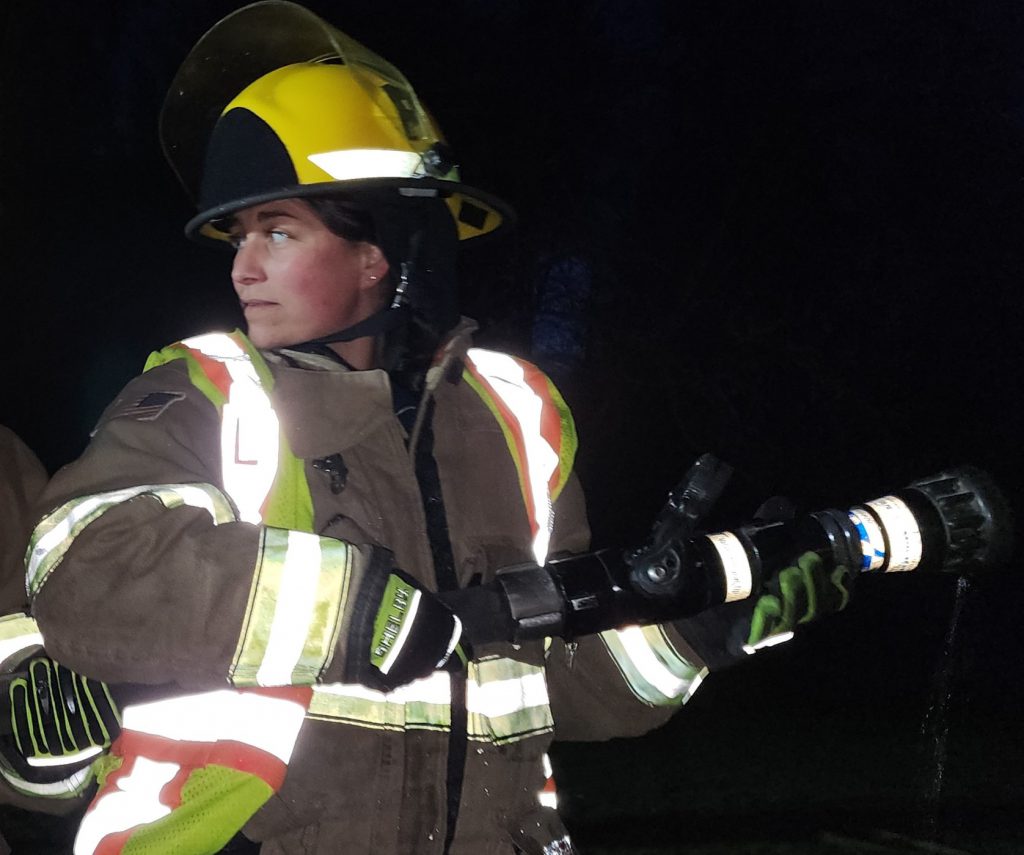 I'm 32 years old and I was raised in Tacoma and 10 years ago fell in love with Yelm.
I have been a part of the community since then and feel privileged to be able to give back by volunteering with BHFD.
I currently work as a preschool teacher and Nanny. I help lead the beginning journey of children's education. I foster curiosity and love for learning in everything I teach. Volunteering is an important part of my life from participating in my children's schools to helping various nonprofits.
I would like to continue into the fire service as a career and to continue volunteering. I have found extreme joy in participating at the BHFD so far.
In my spare time I enjoy Kayaking, paddle boarding, hiking, dancing, running and doing CrossFit in Yelm. I am also a mom of 4 so my days are fast and entertaining.
I look forward to gaining more knowledge and skills through the department. I want to be able to take this opportunity to inspire my children to follow their dreams no matter what age you are or where your life is.
A.J. Terranova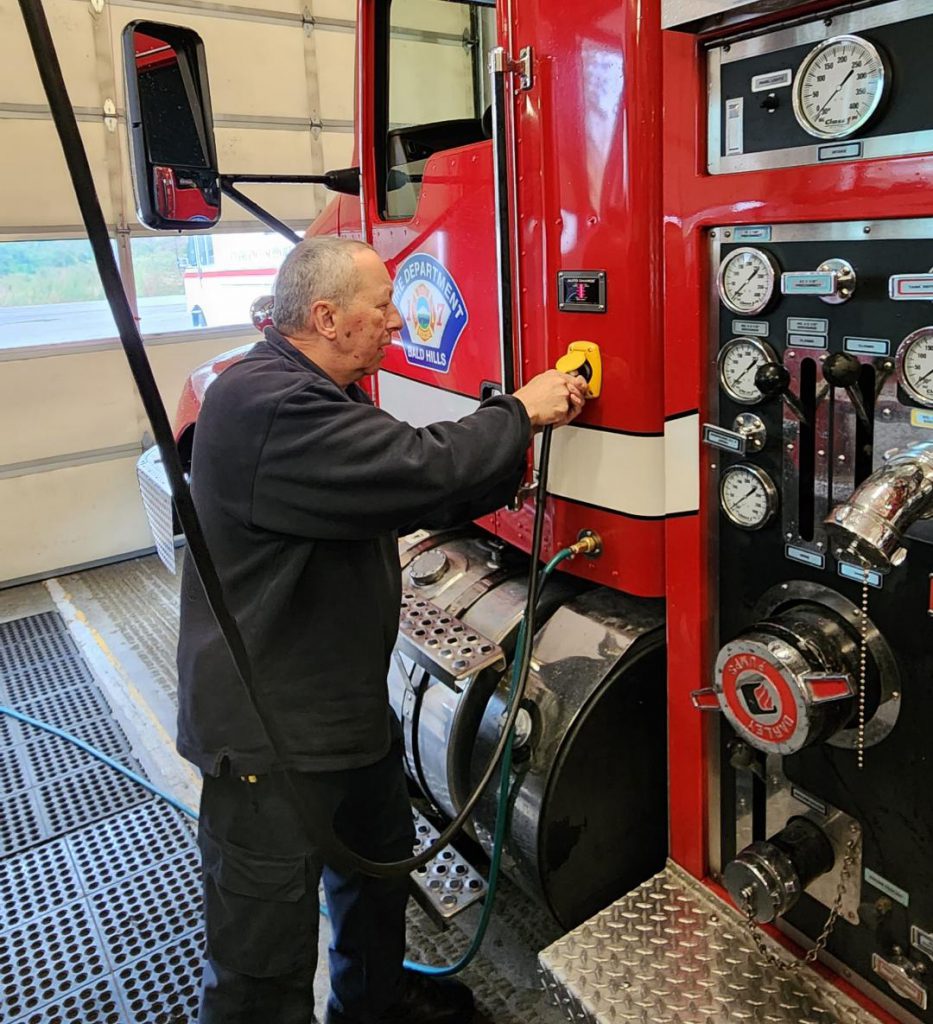 Since January of 2019, A.J. Terranova has volunteered his time and talents with Bald Hills Fire. A.J. is an external firefighter, driving and operating one of our 3,000-gallon water tenders, and operating a hose line from outside burning buildings. A.J. recently became a certified EMT and is providing emergency medical care and transport to hospital when necessary. In addition to his emergency services roles, A.J. helps the department with publishing articles and photos on our Facebook and webpages.
"I like helping people, my community and learning new things. Volunteering with the fire department also keeps me active in my retirement years."
A.J. is a ham radio operator, allowing him to talk to other "hams" around the world which he finds interesting. He recently adopted a 115 pound Great Pyrenees dog which he enjoys taking for walks. A former helicopter pilot, A.J. now enjoys flying his drone and RVing when the weather is nice.
When asked, A.J replied "I want to let people know that we need volunteers. You can do a little or a lot. You can consider what you do as a hobby like me, or take the free training, get experience, and then move to a paid department and start a rewarding career. This is a great place to learn new things, meet new people and help others when they are having a bad day."